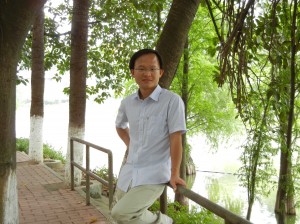 Research Interests: Guidance and control of aerospace vehicles, optimal control, and trajectory optimization.
Email:  xinfu_liu@yahoo.cn
Major Professor: Dr. Ping Lu
Papers and Presentations:
Autonomous Trajectory Planning for Rendezvous and Proximity Operations by Conic Optimization.
Bio: I am currently a PhD student in Aerospace Engineering at Iowa State University, working with Dr. Ping Lu on guidance and trajectory optimization since September 2009. I received my B.E. in Electrical Engineering (EE) from Central South University (CSU), Hunan, China in June 2008. After spending one year on a master program in EE from CSU, I came here to pursue a PhD degree in Aerospace Engineering.