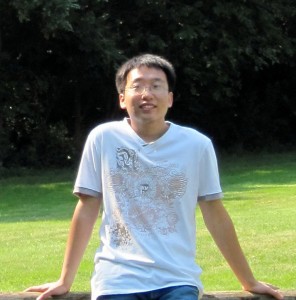 Research Interests: Experimental Aerodynamics, Wind Engineering
Email: ryanz@iastate.edu
Major Professor: Dr. Hui Hu; Dr. Partha Sarkar
Papers and Presentations:
http://www.public.iastate.edu/~huhui/publication.html
Bio: I came to Iowa State from China in 2009. My hometown is Linfen, Shanxi Province which is located in Northern China. I received my B.S. in Mechanical Engineering from Xi'an Jiaotong University. Currently, I am working on the NSF Microburst Project, including simulation of the microburst flow field and study of microburst-wind loads on various civil structures. In my spare time, I like watching movie, NBA games, and playing soccer. If you like soccer too, maybe we can play together next time!