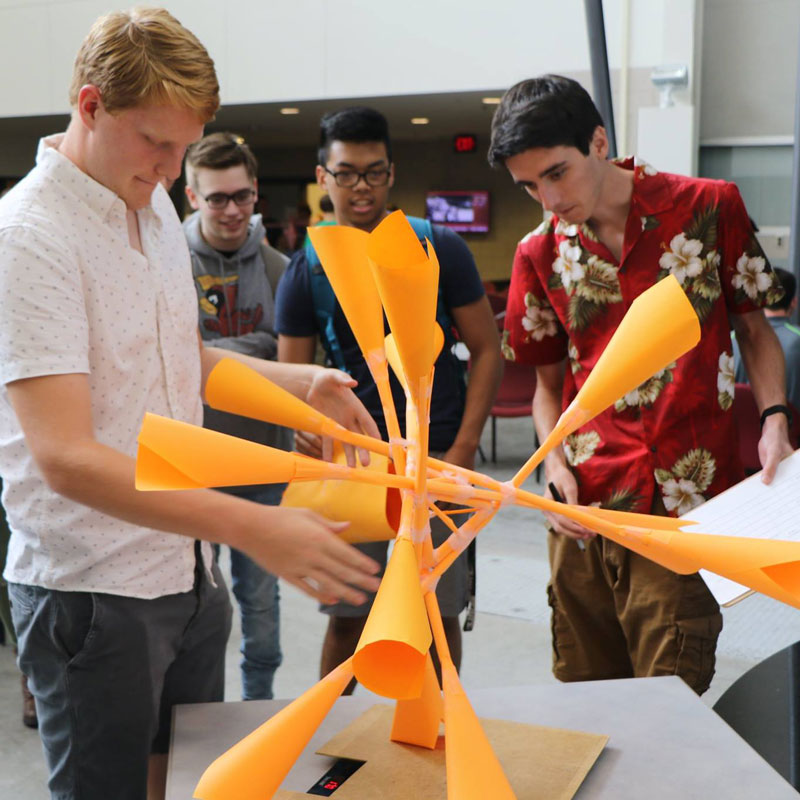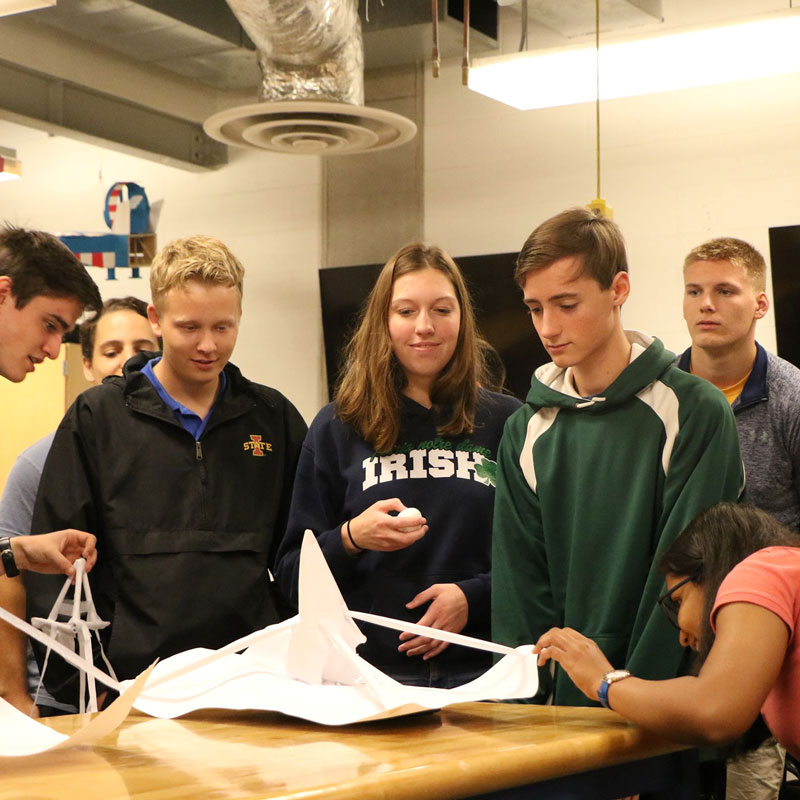 Aerospace Engineering's Launch Pad Learning Community focuses on creating a learning environment that enhances the freshman year student experience –both academically and socially.
Learning teams led by upper-class student peer mentors focus on both in-class and out-of-class activities with first-year students.
The majority of Aerospace Engineering freshman students participate in the Learning Communities program and have a higher first-year retention rate and graduation rate. Most students register for the program when they plan their freshman curriculum with their advisor.
For more information contact Andrew Albaugh, amalbaug@iastate.edu. You can also view the AerE Launch Pad Learning Community web page.