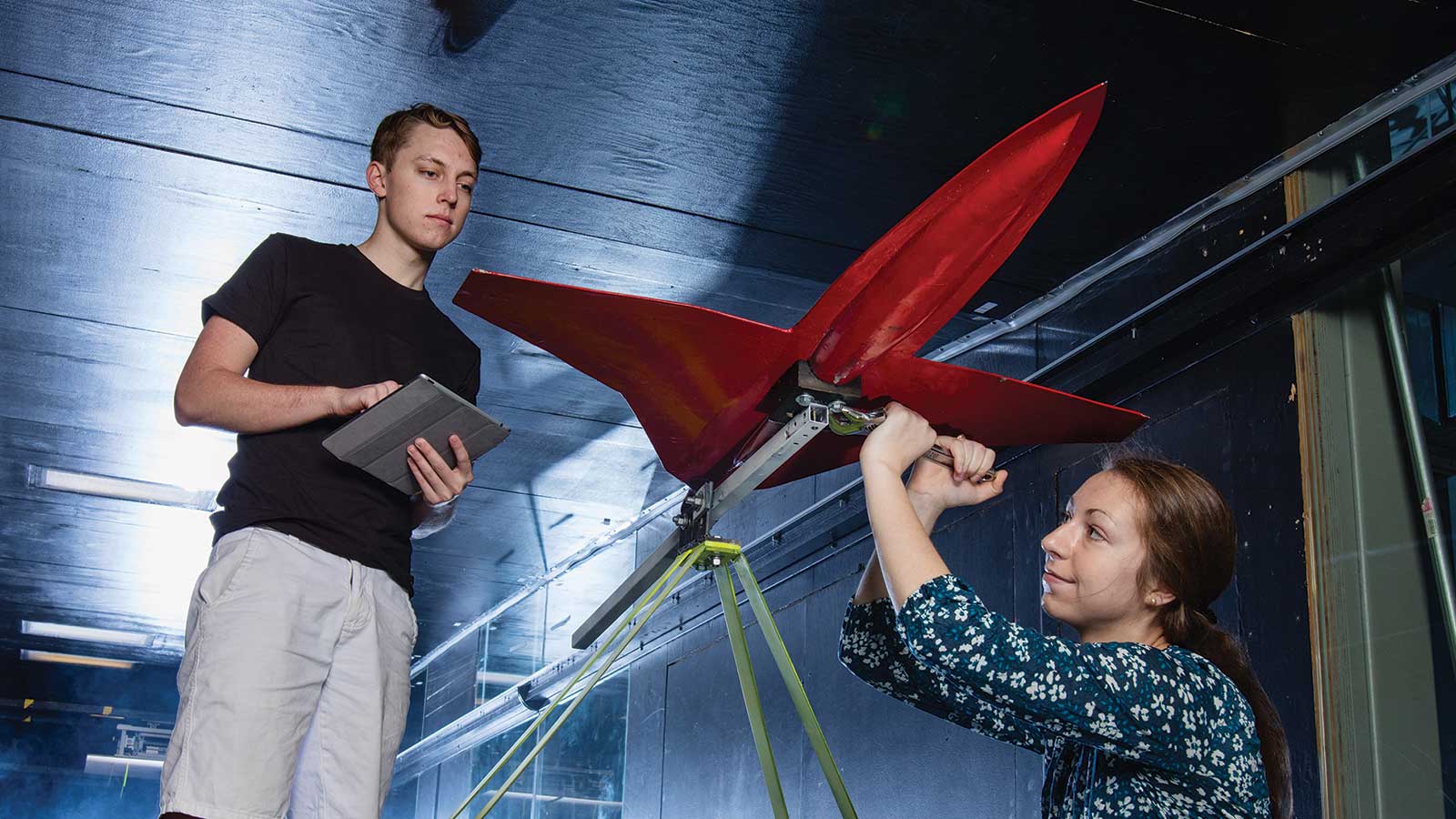 Aerospace Undergraduate Program
Discover Your Passion
Aircraft, astrophysics, autonomous vehicles and more. The sky isn't our limit—learn engineering fundamentals and discover your potential in designing and building the machines of the future.
We give you the tools, hands-on experience and motivation to guide you into a successful and exciting career. Aerospace engineering prepares you for many types of engineering careers—more than half of our graduate students work in fields that go beyond airplanes and rockets.
---
The Fundamentals of Aerospace
Fast Facts
The average starting salary of aerospace engineering graduates.
---
Average co-op and internship salaries for our students.
---
Recruit our engineers every year.
---
In-profession placement of our aerospace engineering students within six months of graduation.
---
Our aerospace engineering curriculum is consistently ranked among the top programs in the U.S. for both undergraduate and graduate students.
Why Aerospace Engineering
We give students the tools, the hands-on experience, and the motivation to lead them into successful and exciting careers. Aerospace engineering is a program that prepares students for many types of engineering careers—more than half of our graduates work in fields that go beyond airplanes and rockets. Aerospace engineers have the universe at their fingertips, from individual atoms in nanomaterials to interstellar space.
In the Department of Aerospace Engineering, you will find a program committed to real-world preparation. This program includes; a curriculum built on basic sciences, math, and engineering skills, laboratories that emphasize practical skills, and equipment that matches industry and research standards. You will cap your aerospace coursework by participating in a major aircraft or spacecraft senior design project, as part of a simulated industrial design team.
---
Program Requirements
A Bachelors Degree is Aerospace Engineering requires a minimum of 129 credits. The curriculum is designed to provide the student with an education in the fundamental principles of aerodynamics, flight dynamics, propulsion, structural mechanics, flight controls, design, testing, and space technologies. To find out more about program requirements, curriculum details, and student resources, see the Advising Center web page.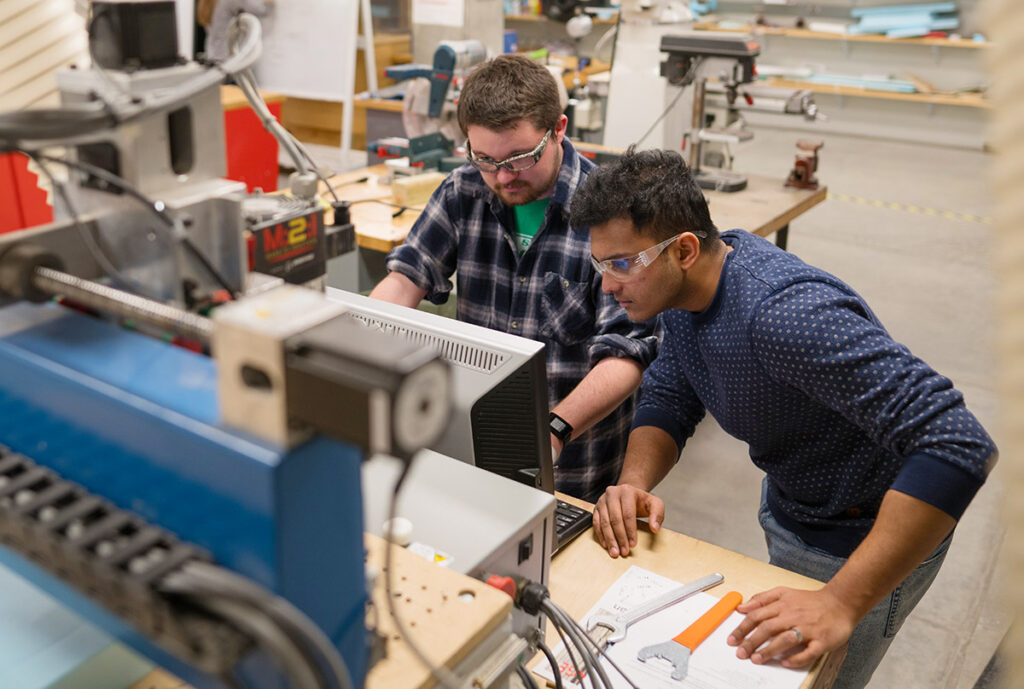 ---
Engineering Minors and Unique Opportunities
The College of Engineering offers different minors for students. A popular minor used in the Aerospace industry is Non-Destructive Evaluation (NDE), which utilizes a variety of techniques to determine the health of an engineering component or structure without affecting its usefulness. The college's newest minor, Cyber-Physical Systems combines aerospace, mechanical and electrical engineering to design integrated multidisciplinary systems. For all available minors, see this College of Engineering web page.
Students can also enroll in the Concurrent BS/MBA degree program.
The Spaceflight Operation Workshop is run by department alumnus, retired NASA astronaut and President & CEO of the Strategic Air Command & Aerospace Museum, Clayton Anderson. It teaches students to think operationally and develop the skills to overcome challenges and adversity.
---
Make to Innovate
Make to Innovate (M:2:I) is an exciting program in the Aerospace Engineering Department that engages students in hands-on-projects to enhance their understanding of engineering fundamentals which are learned in the classroom. See the M:2:I web page for more information.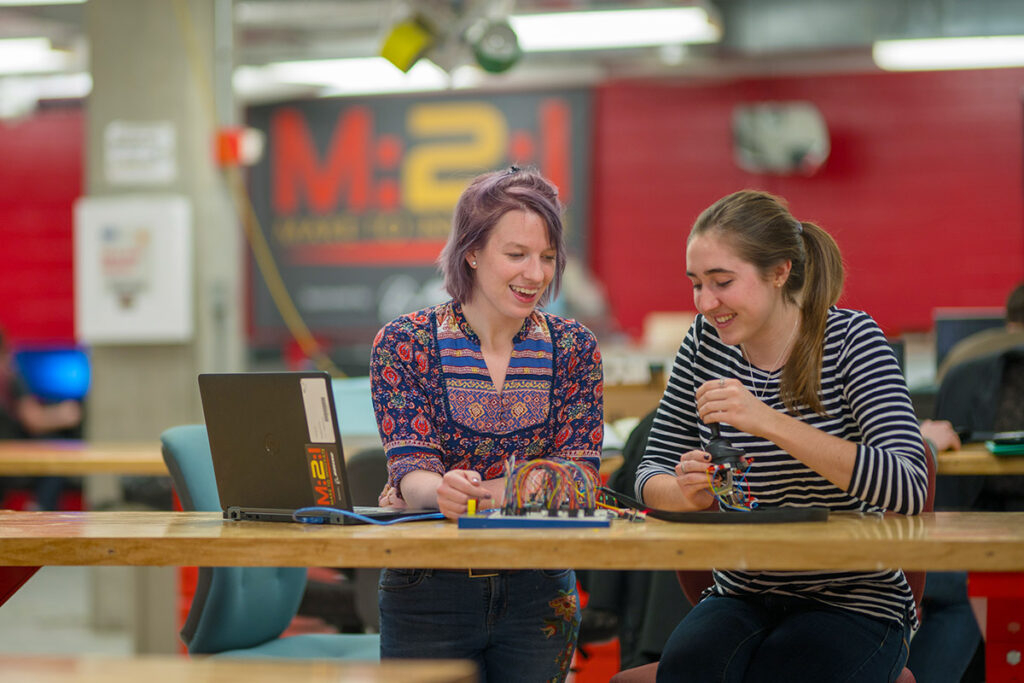 ---
Co-ops and Internships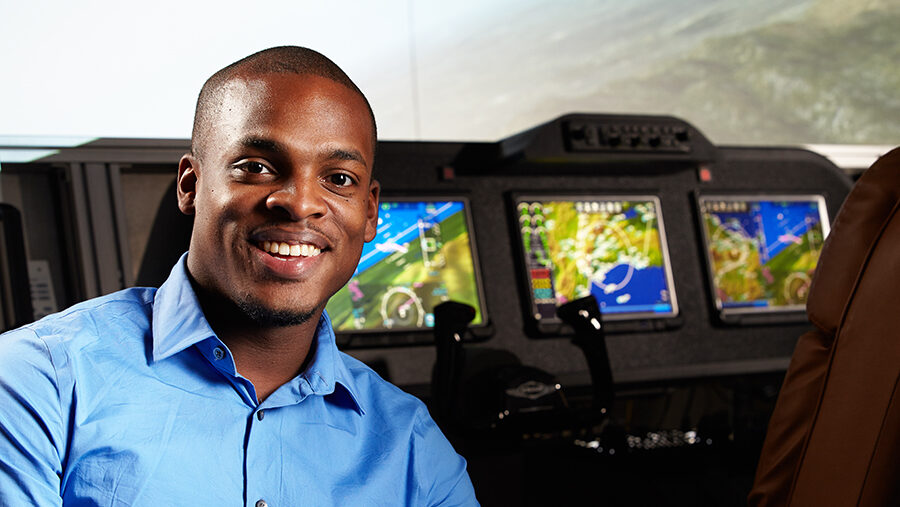 The field of aerospace engineering offers a wide range of employment opportunities including co-ops and internships for undergraduate students. Participating in a co-op or internship is not required, but is highly recommended. The College of Engineering provides students with career support through Engineering Career Services. The office helps students find internships, and co-ops and helps place new graduates in careers. For more information see the Career Services website.